WASHINGTON (Sputnik) — A US federal Judge sentenced the leader of Chicago's Imperial Gangsters, Juan Briseno, to more than six life terms in prison, US Justice Department said in a press release.
"Juan Briseno, aka Tito, 25, of Hammond, Indiana, was sentenced by Chief Judge Philip P. Simon of the Northern District of Indiana to a total of six life sentences plus 10 years in prison," the press release said on Monday. "The sentences will run consecutively."
The sentence was issued for five murders Briseno had committed, one attempted murder and other gang-related crimes.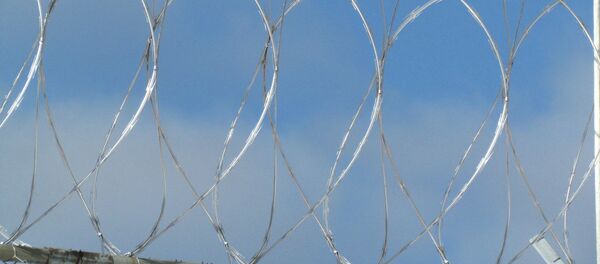 14 February 2015, 03:00 GMT
US Justice Department said the Imperial Gangsters had a rule to shoot rival gang members on sight, as well as to shoot people selling drugs in their neighbourhood, unless they paid "taxes" to the gang.
"The five murders of which Briseno was convicted were committed consistent with these directives," the press release said.
The US Bureau of Alcohol, Tobacco, Firearms and Explosives, the Federal Bureau of Investigation (FBI) and the East Chicago Police Department investigated Briseno's involvement in the criminal activities.
A federal jury convicted Briseno on March 6, 2015, according to the press release.
At present, there are about 33,000 violent street gangs in the United States, according to the FBI.