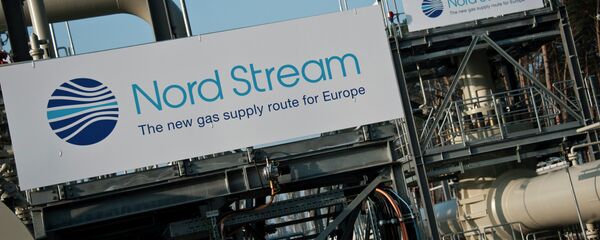 MOSCOW (Sputnik) — Russian energy giant Gazprom announced Thursday that it was intending to construct a double pipeline from Russia to Germany through the Baltic Sea with E.ON, Shell and OMV.
"The memorandum demonstrates the intention of the sides to implement the project of construction of two strings of the pipeline from the coast of Russia through the Baltic Sea to the coast of Germany. The capacity of the new pipeline will be 55 billion cubic meters annually," Gazprom said in a statement.
This will be the second major pipeline project designed to create a direct route to supply Russian gas to Western Europe. In 2011 Gazprom and its Western partners launched the first leg of the Nord Stream — a long-distance gas pipeline directly connecting Russia with Germany.
The Nord Stream is a 1,220 kilometers (760 miles) long offshore pipeline that pumps Russian natural gas from Siberia to Europe under the Baltic Sea, bypassing East European transit countries. It includes two parallel lines stretching across the Baltic Sea floor from Russia's Vyborg near the Finnish border to Greifswald on Germany's coast.