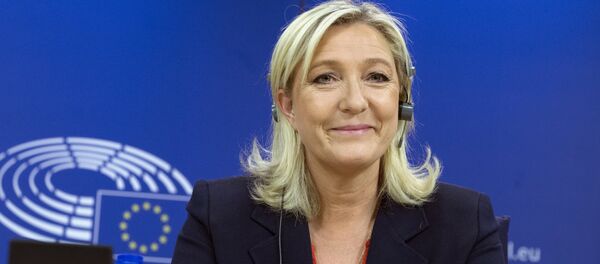 MOSCOW (Sputnik), Daria Chernyshova — The UK Independence Party (UKIP) sees no rationale in joining the newly-formed Europe of Nations and Freedom Eurosceptic group in the European Parliament, a British member of the European Parliament told Sputnik Thursday.
"UKIP has already formed the EFDD [Europe of Freedom and Direct Democracy] group," Diane James, who is also UKIP's spokeswoman for home affairs, said. "There is absolutely no reason, justification or rationale for it to even consider linking with this group or the FN."
Earlier this week, head of the French National Front party Marine Le Pen announced the establishment of a new bloc in the European Parliament — Europe of Nations and Freedom. The anti-European Union bloc currently comprises 36 lawmakers from France, Italy, the Netherlands, Austria, Belgium, the United Kingdom, and Poland.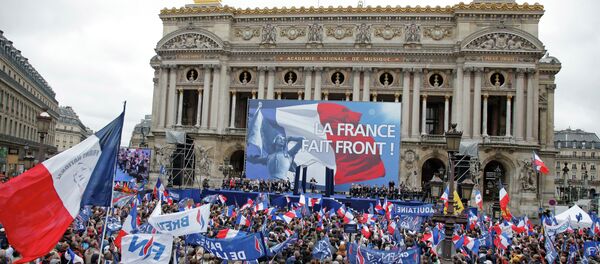 James explained that Europe of Nations and Freedom is a far-right coalition, while UKIP is not a far-right political party.
"Madam Le Pen has brought together a series of parties, which were elected to the European Parliament but which, until now, had not had a 'front bench' role or voice," James said.
She added that the new group's first and immediate challenge would be to make their voice heard.
One of the bloc's stated goals is to fight against mass migration and the supposed Islamization of Europe.
The European Union has recently witnessed a rise in the popularity of Eurosceptic parties and movements, gathering support in a number of EU member states.