VIENNA (Sputnik) — It is the second day of the latest round of negotiations aimed at working out an agreement on the Iranian nuclear program ahead of the end of June deadline.
Iran's Deputy Foreign Minister Abbas Araghchi and US Under Secretary of State for Political Affairs Wendy Sherman, a well as Deputy Secretary General for the European External Action Service Helga Schmid, began negotiations in Vienna on Thursday morning. Diplomats from Germany, the United Kingdom and France arrived in the Austrian capital later in the day.
Russian Deputy Foreign Minister Sergei Ryabkov, the country's top nuclear negotiator at the talks, urged that negotiations not be extended, saying that an agreement can be reached by the end of June.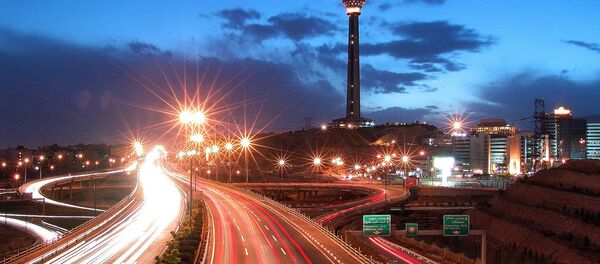 The foreign ministers of Iran and the P5+1 group of international negotiators are expected to craft an agreement on Tehran's nuclear program between June 25-30. According to Ryabkov, the final date of the meeting could be announced Friday.
In April, after the signing of a political framework deal, Iran agreed to cut back uranium enrichment and reduce the number of centrifuges in exchange for international sanctions relief.
Iran and the world powers still disagree on a number of issues, including a mechanism to reimpose sanctions on Tehran in case the deal is violated and access by international experts to inspect nuclear facilities in Iran.