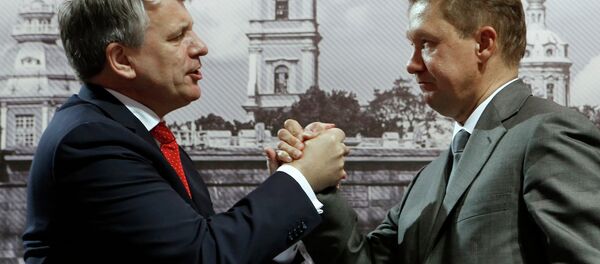 MOSCOW (Sputnik) — Gazprom announced Thursday that it was planning to build to additional strings of the Nord Stream from Russia to Germany with E.ON, Shell and OMV.
The construction of the 1,224-kilometer (760 miles) Nord Stream pipeline was launched in April 2010. Two strings of the pipeline have been operational since 2011 and 2012, with the annual gas throughput expected to be 55 billion cubic meters.
"A preliminary budget estimate has been prepared: the third and the fourth strings have been valued at 9.9 billion euros," Miller said in an interview with Reuters published on Gazprom's official website.
"A preliminary project schedule has also been determined: the third and the fourth strings will be put in service by the end of 2019."