WASHINGTON (Sputnik) — US citizen Amir Said Abdul Rahman Al-Ghazi, who changed his name from Robert McCollum, was arrested on charges of trying to provide material support to ISIL, the US Department of Justice said in a press release.
"Amir Said Abdul Rahman Al-Ghazi, 38, a US Citizen, was arrested this morning in North Olmstead, Ohio, on charges that he attempted to provide material support to the Islamic State of Iraq and the Levant (ISIL)," the release, issued on Friday, said.
Al-Ghazi, according to the release, is alleged to have pledged support to ISIL and its leader Abu Bakr Al-Baghdadi via social media in 2014.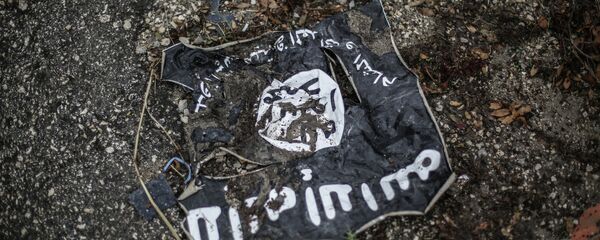 From July 2014 to June 2015, Al-Ghazi made multiple statements trying to persuade others to join ISIL, expressed a desire to perpetrate an attack on the United States and attempted to purchase an AK-47 assault rifle, the release explained.
Al-Ghazi communicated with individuals he believed to be members of ISIL, the release added, and took steps to create propaganda videos for the terrorist outfit.
On June 11, 2015, a fifth person in the US state of New York was charged with providing material support to ISIL and a 17-year old in Virginia pleaded guilty to doing the same through social media.
According to US intelligence estimates, about 180 US citizens have joined or sought to join ISIL in Syria.
The United States has the fourth largest number of ISIL supporters on social media after Saudi Arabia, Syria and Iraq, according to the US think tank the Brookings Institution.