MOSCOW (Sputnik) – An urgent meeting of the EU finance ministers on the Greek debt did not succeed with solution, Finland's Finance Minister Alexander Stubb said on Monday.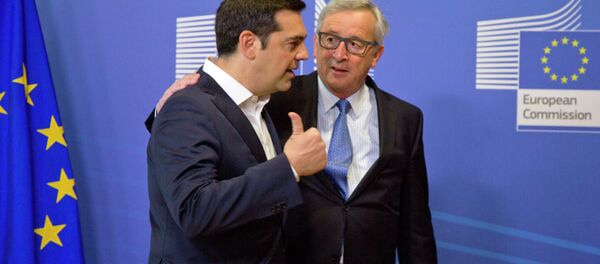 The Eurogroup is due to hold another session on the Greek debt crisis settlement in Brussels on Thursday.
The current meeting was called last week by president of the European Council Donald Tusk after negotiations between Greece and its international creditors had failed.
The current negotiations mark another attempt to hammer out a new deal on Athens' debt relief before the current bailout program expires on June 30.
Greece's overall state debt stands at $350 billion, of which $270 billion is owed to the troika of international creditors.