MOSCOW (Sputnik) —Athens is currently negotiating debt relief terms with its international creditors, comprising the European Commission, the European Central Bank and the International Monetary Fund.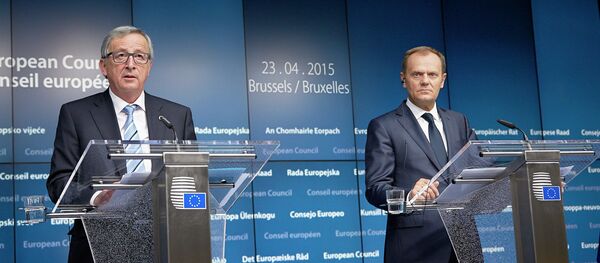 It needs to agree on a package of economic reforms to secure more than $8 billion in extra funding from lenders or default on its $1.8-billion IMF loan repayment, due at the end of this month. A default can push Greece out of the euro and possibly the European Union.
"As the last hours have shown, we can see all parties are fully committed to finding a solution. The new Greek proposals to the three institutions are a positive step, according to the initial assessment of the institutions. They will be further assessed over the coming hours," Tusk said at a press conference.
He added that Tsipras and the institutions "will work together now so that the Eurogroup can achieve a result on Wednesday evening that can be presented Thursday morning."