Raushan Khalil, a local resident who witnessed events of the past days from on the ground in Kobani, told Sputnik that as of Friday, gunfire has practically ceased, although "militants in some houses are holding hostages, and therefore some pockets of ISIL resistance remain." The observer noted that most of the city has been cleared of militants, with all roads toward the Turkish side of the border closed off.
Khalil confirmed that 230 people have been killed, adding that between 70-200 persons are still missing. He did not specify whether this figure included the 146 civilians reported to have been systematically killed by ISIL fighters since Thursday as they infiltrated the town in five cars disguised as Kurdish YPG militia. YPG spokesmen speaking to local media claimed late Friday to have killed at least 30 ISIL fighters in the town.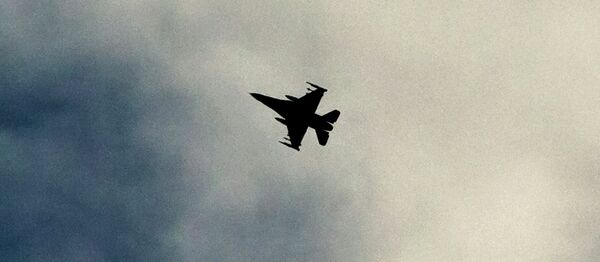 After entering Kobani on Thursday, ISIL militants are believed to have detonated at least three car bombs, with Syrian Observatory for Human Rights head Rami Abdulrahman stating that the militants deliberately aimed at "at everything that moved," including women and children caught in the fire. Noting that ISIL had never intended to retake the town, Abdulrahman stated that the assault was aimed at striking a "moral blow" against the Kurds, whose fighters have recently enjoyed a string of successes against the terror group in recent months, including the capture of the strategic northern Syrian border town of Tal Abyad earlier this month.
Khalil told Sputnik that at present, "the town of Kobani is actually almost empty. Nearly the entire civilian population has left the town, and are now located in a small grove outside the town and on a hill overlooking the town. The families are being defended by their men, who have formed a perimeter around them."
The observer noted that US airstrikes have hit a school where ISIL militants were attempting to gain a foothold, and have also destroyed a column of ISIL fighters beginning to move toward the town. "The Kurds have good communications established with [US] aircraft, which they call 'our air force'," Khalil stated.
Khalil noted that "some fighters have dressed in civilian clothes and disappeared into the town, therefore the danger of attack remains and those families left in the town stay in their homes, which they have come to guard in shifts, particularly at night. Today will be the first opportunity to get some sleep."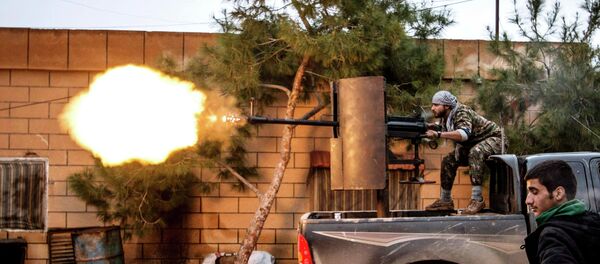 Syrian media have claimed that Turkey facilitated ISIL militants' entry into the border town, a claim which Ankara has rejected.
Kobani, a city on Syria's border with Turkey with a pre-war population of about 40,000, turned into a symbol of Kurdish resistance to ISIL last year, after resisting an ISIL assault for nearly five months before YPG forces lifted the siege in January.