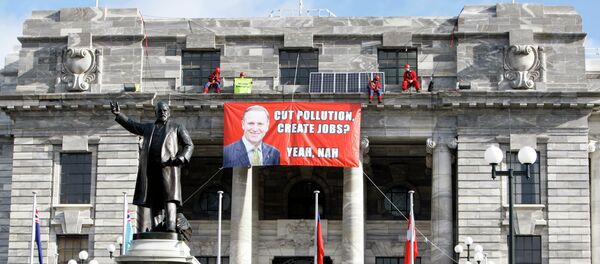 NEW DELHI (Sputnik) – New Delhi on Saturday recalled its top diplomat in New Zealand, Ravi Thapar, after his wife has been accused of assaulting a member of his staff, a spokesman for the Indian Ministry of External Affairs said.
"The High Commissioner [in New Zealand] has been posted back to Headquarters," Vikas Swarup said in a statement.
According to the statement, a delegation from the ministry would arrive to New Zealand to ascertain the facts and conduct an independent inquiry into the assault accusations.
"Though no charges were pressed by the Service Staff member, the Ministry will investigate the matter further," the statement said.
In May, New Zealand police found a chef working at Thapar's residence in the city of Wellington wandering the streets in a distressed state. The staff member told police he was physically assaulted by the envoy's wife.