Kristian Rouz –Equity markets in most Gulf nations retreated on Sunday amidst concerns over more fear attacks possibly coming in the nearest future as terrorist activity is rising.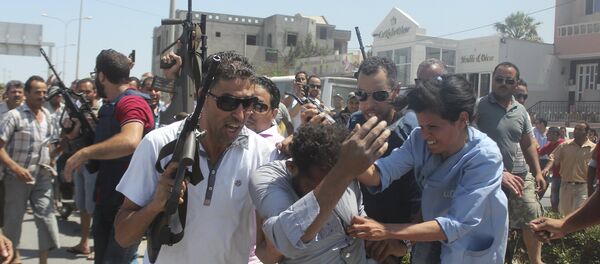 Stocks in Dubai, the region's most prominent financial centre, posted losses, after militants in Kuwait killed 27 people in a largest attack in decades, while the last week's shooting of tourists in Tunisia only added to the anxiety.
Terrorist activity is a major downward factor for business activity, and financial markets are no exception. The perceived Greek debt concerns were also an insignificant factor for the Mideastern stocks, while the Egyptian shares rallied after an successful IPO by Emaar Misr, the nation's prominent property developer and a subsidiary of the Dubai-based construction giant Emaar Properties.
Dubai's DFM General Index fell 2.2% to 4,055.97 points in a biggest decline since 11 June. Equity market of the terrorism-hit Kuwait, the SE Price Index, dropped 0.2% to its six-months lowest after Friday's attack, when the bomb went off in a Shi'ite mosque, injuring over 200 people.
That same day, in a resort town of Sousse in Tunisia, a shooter murdered 38 people, while in Somalia the Al-Shabaab Islamic militants claimed to have killed 30 peacekeepers mandated by the African Union. Also on Friday, a person died in a terrorist attack on a chemical facility in France.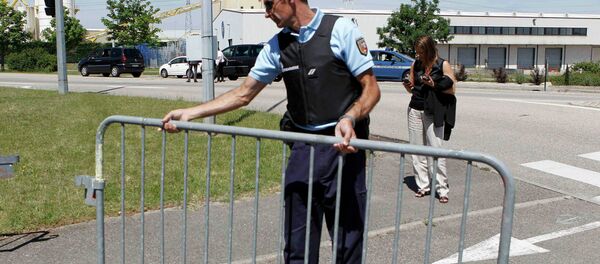 The surge in Islamic terrorism outside of the usual area of fear attacks stirred grave concerns amidst investors, as market participants suppose the Islamic State might be spreading its influence beyond Iraq and Syria. Security risks are a devastating factor for investment appeal, and terrorism-ridden nations are poised to suffer losses until their respective governments take decisive action to restore market confidence.
In Saudi Arabia, shares in Tadawul Index retreated 1.7% after slumping as much as 2.2% during the day. The retreat is believed to be temporary, as no market fundamentals have been affected by either terrorism or overseas economic concerns with oil price still steady at about $63/bbl of Brent crude.
In Emirates, Abu Dhabi's ADX General shed 0.9%, while Bahrain's BB All Share Index shed 0.2%, and Qatar's QE Index declined 0.4%. On the average, the Gulf markets lost 1.2% in a biggest retreat in three months.
As opposed to the regional trend, the Egyptian stocks rallied buoyantly on Sunday, adding 1.3% after demand for shares of Emaar Misr in the second stage in the developer's IPO exceeded the traded amount about 36 times. Emaar Misr offered 90 mln equities, receiving 3.23 bln buying bets amounting at $1.6 bln, the biggest influx of investment money in Egypt since 2007.
Tunisia's stock market is yet to open on Monday. In Oman, the stock market fell 0.2%, while Israel's TA-25 Index shed 1.8% in Tel Aviv, to its lowest since last October, also due to concern in Israel's natural gas policy amidst disputed over the Leviathan gas field, operated by the US-based Noble Energy and the local Delek Group.