Soviet and Russian military hardware makes up around 40 percent of all hardware in the Indian ground forces. The proportion is even higher in India's Air Force (80 percent), and  Navy (75 percent). In total, there are around 600 T-55 tanks, almost 2,000 T-72M1 and 640 T-90C tanks.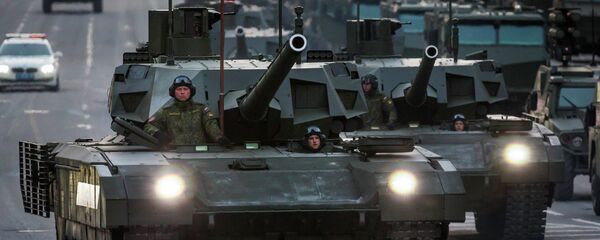 The new tank the Indian Army plans to design and manufacture is known as the Future Ready Combat Vehicle (FRCV).
The new generation MBT will form a base platform for other armored vehicles, similar to the Russian-made Armata platform. The Indian army wants to use the platform for as many as 11 different tracked vehicles, including light tracked, wheeled, bridge layer and trawl tanks, self-propelled howitzers, air defense guns, artillery observation posts and engineering reconnaissance vehicles, and armored ambulances, the Diplomat said.
India might likely use Russia's new Armata tank as a prototype for its own armored vehicle, Gazeta.ru reported. Earlier this month, defense expert Samir Patil from India's Gateway House analytical center said his country was willing to buy the Armata platform or some of its elements for future development of their own tank.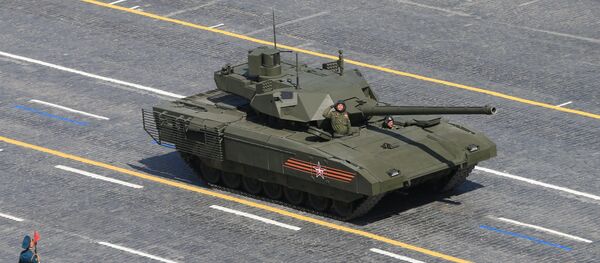 "I think India would like to purchase such a combat platform for its armed forces," Samir Patil said.
What makes the Armata tank stand out from its domestic and foreign counterparts is that the crew is securely enclosed in a multi-layer armored capsule separated from the ammunition container. The vehicle is fully computerized and only needs three servicemen to operate it.
The tank has an unmanned, remotely controlled turret, digitally controlled by a crew-member located in a separate compartment. It is believed that this would eventually lead to the development of a fully robotic tank.