WASHINGTON (Sputnik) — Some of US Secretary of State Hillary Clinton's e-mails related to the 2012 terrorist attack in Benghazi, Libya are being withheld by an executive order because they impact White House interests, Department of State spokesperson John Kirby told reporters on Wednesday.
"There are a small number that are being withheld for executive privilege purposes," Kirby said. "A small number of responsive documents [on Benghazi] are not included… because they implicate executive branch institutional interests."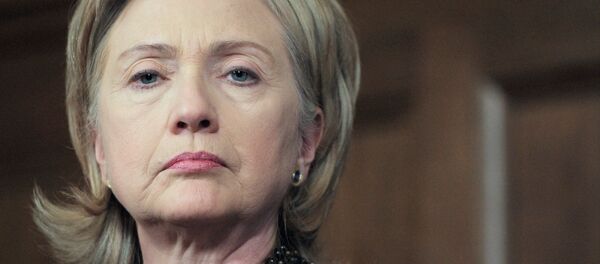 On June 22, 2015, the State Department released a batch of Clinton's e-mails to the House of Representatives Select Committee that is investigating Clinton's role in the 2012 terrorist attack in Benghazi, Libya. Ambassador Chris Stevens and three other US government employees were killed in the attacks, while ten others were wounded.
Kirby explained the documents withheld from the House Benghazi Committee last week are unrelated to the thousands of Clinton's e-mails that were publicly posted to the State Department website on Tuesday night through a Freedom of Information Act (FOIA) request.
Of the 3,000 pages of e-mails posted on Tuesday, Kirby noted, 25 were redacted because they contained classified information.
After a request from the State Department in October 2014, Clinton returned in December about 30,000 printed e-mails from her personal e-mail account, which she used for official business during her tenure as secretary of state.