VIENNA (Sputnik), Daria Chernyshova – The European Union should implement protective measures for its market in trade talks with the United States, a senior European diplomatic source told Sputnik on Friday.
The proposed US-EU Transatlantic Trade and Investment Partnership (TTIP) deal is feared by opponents to give too much power to transnational corporations and reduce EU governments' ability to regulate their own markets.
"It is not about tariffs, it is about regulations," the source said. "We need some protectionism."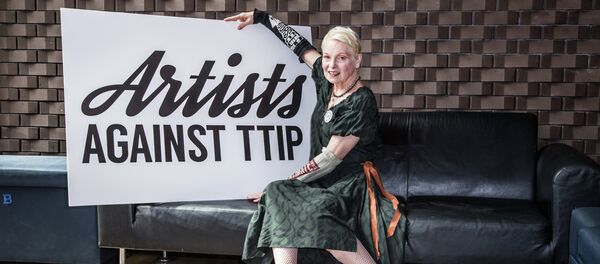 The European Parliament's Committee on International Trade (INTA) has tabled 113 amendments to the negotiated TTIP earlier this week. On Thursday, its Conference of Presidents added TTIP to next week's plenary debate, with a vote expected next Wednesday.
"It will take a lot of time," the source said about bridging the gaps in the EU-US talks on the trade deal.
Analysts expect TTIP, negotiated for two years behind closed doors, to reach the final stages of talks by the end of 2015.
To that end, the US Congress passed a fast-track presidential authority bill last month, limiting itself to an up-and-down vote on trade agreements without amendments.
A recent Tufts University study of TTIP's anticipated effects revealed sharp drops in GDP, employment and annual income across the European Union due to outsourced labour.