MOSCOW (Sputnik), Svetlana Alexandrova — About a half of Austrians would like to leave the European Union but are afraid of the local authorities, the leader of the Austrian EU-Austrittspartei (EU Exit Party), Robert Marschall told Sputnik on Friday.
As of Friday, over 260,000 Austrians, or 4 percent of the electorate, had signed a petition urging Vienna to leave the union. The Austrian Parliament will now have to consider holding an EU membership referendum as the number of the petition signatories well exceeded required 100,000. The initiative belongs to 66-year-old Eurosceptic Inge Rauscher.
"The number is much larger. About half of Austrians want to exit the EU," Marschall said, adding that different opinion polls showed that the numbers are even higher.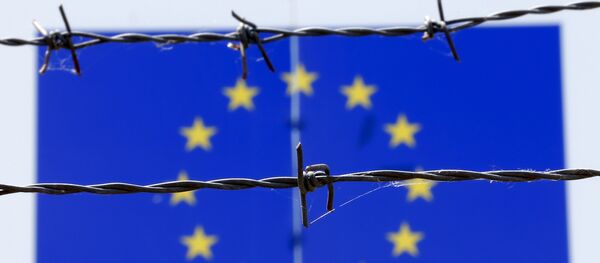 The majority of the people are frustrated by the fact that in order to state their desire to leave the European Union, they need to give up their anonymity, and do not do it fearing a backlash of the authorities, he added.
"Austrians cannot afford the EU any longer. It is too expensive," Marschall said adding that Austria pays about €2 billion ($2.2 billion) to the EU institutions annually.
Anti-EU sentiment is on the rise in Europe with Austria securing a third place among the most Eurosceptic nations with 36 percent of its population holding a negative image of the union, a December 2014 Eurobarometer survey showed. The country is outran only by Greece and Cyprus.