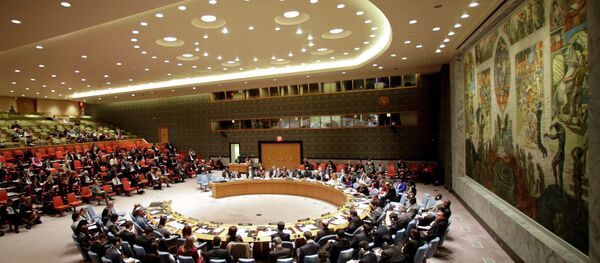 VIENNA (Sputnik), Daria Chernyshova
–
The European Union would look into the results of a new referendum on Crimea's breaking away from Ukraine and joining Russia, if it met all international standards and involved representatives of the OSCE, a senior European diplomatic source told Sputnik Friday.
Residents of Crimea voted to break away from Ukraine and join Russia at a referendum in March 2014, following a pro-EU coup in Kiev.
"If it is done according to the international law, with the OSCE, maybe we will look," the source said.
In January, Austrian member of the Parliamentary Assembly of the Council of Europe (PACE) Johannes Huebner called for Crimea to hold another secession referendum supervised by international monitors.
Head of Crimea Sergei Aksenov told Sputnik in March that there would be no second referendum, as holding it would mean questioning the 2014 vote's legitimacy and defining Crimean residents as people who "blindly follow blackmailers."