Bavarian Finance Minister Markus Söder told in an interview with the newspaper Die Welt that Greece's withdrawal from the Eurozone is inevitable.
"Greece does not want to follow our model. Greece only wants money without reforms," he said.
61.31% of Greeks voted on Sunday against the proposals tabled by international creditors and provided for tough austerity policy. Russia and a number of EU countries stated that it is necessary to recognize results of the referendum. However, in Germany, there is no clear relationship to the outcome of the voting.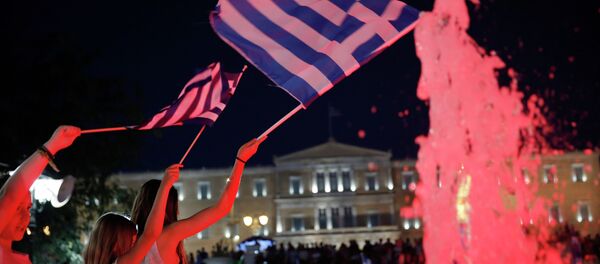 In the event of a Grexit, Germany will face significant financial difficulties. Greexit is likely to create huge 'holes' in the federal budget that will amount, according to preliminary estimates, to billions of euros, Handelblatt reported.
German Vice-Chancellor Sigmar Gabriel has not supported the point of view of his Bavarian colleague. According to Der Spiegel, he emphasized the need to help the Greek people, regardless of how disappointing the results of the referendum might be:
"The life for the Greek population will be much more difficult in the coming days than it was before. After yesterday's celebrations on the street, it [the population] will very quickly face a rude awakening," he said.
However, the German Federal Chancellery views a new aid package for Athens as impractical.
"Given yesterday's decision of the Greece's citizens, there are no preconditions for the start of negotiations on a new program of assistance at the moment", —said Chancellery's spokesman Steffen Seibert, cited by Deutsche Welle.