HELSINKI (Sputnik) — The draft document condemns "clear, gross and uncorrected violations of Helsinki Principles" that Russia has allegedly committed in regard to Ukraine since 2014. It was tabled for a vote at the OSCE Parliamentary Assembly by Ukraine and Canada.
"Today we believe that a solution in Ukraine requires a dialogue. To have such a dialogue requires two counterparts. At this point of time, we are in the situation that one of those partners is not attending. That is why I myself and the large part of French delegation have decided not to participate in the voting," head of the French delegation Michel Voisin said.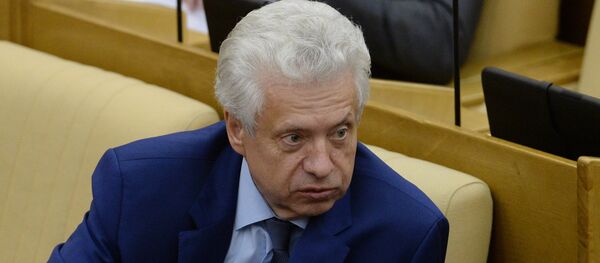 Finland denied visas to several members of the Russian delegation set to participate in the OSCE PA meeting, including parliament speaker Sergei Naryshkin, citing EU sanctions.
Following the move, Moscow announced that the rest of its delegation would skip the meeting in protest.