WASHINGTON (Sputnik) — Clinton denied having been subpoenaed in an interview with CNN on Tuesday, insisting that she did not break the law.
"I've never had a subpoena," she said when asked about why she would delete the e-mails off her server when facing a subpoena. "There's nothing… again, let's take a deep breath here, everything I did was permitted by law and regulation."
However, Gowdy said the investigating Committee had immediately subpoenaed Clinton upon learning about her "unusual e-mail arrangement with herself."
"The Committee has issued several subpoenas, but I have not sought to make them public," Gowdy said on Wednesday. "I would not make this one public now, but after Secretary Clinton falsely claimed the Committee did not subpoena her, I have no choice in order to correct the inaccuracy."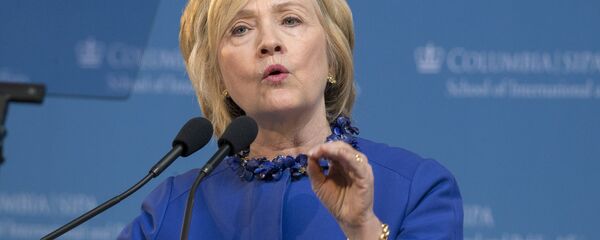 The subpoena he released was dated March 4, 2015.
Clinton had a statutory duty to preserve all records from her time as a federal official, and a legal duty to cooperate with congressional investigators, however, she refused to inform the public of her e-mail arrangement, Gowdy added.
Clinton left office on February 1, 2013 and permanently deleted 33,000 personal e-mails after October 2014.