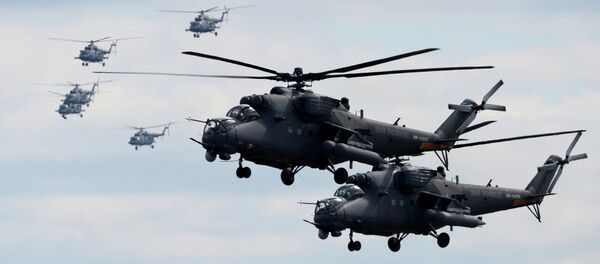 Russia and China are planning to develop a new transport helicopter with a payload capacity of fifteen tons, Russia's news agency RIA Novosti reported.
It quoted Viktor Kladov, spokesman for the Russian state corporation Rostec, as saying that both sides are already in the process of negotiating the helicopter's characteristics.
"It will be a heavy lift helicopter with an empty weight of 38 [metric] tons and payload standing at about fifteen [metric] tons. Thus, the concept is already there. And now, the design and manufacturing company Russian Helicopters is beginning talks with its Chinese counterparts, related to the technical characteristics of the new helicopter," Kladov said.
He also noted that the Russian company plan to sign a general contract with its Chinese partners before the end of this year. Kladov said that Russia is more interested in industrial cooperation, while the Chinese side is seeking to take part in the project within the framework of a joint venture.
According to preliminary plans, Russia's Mil Design Bureau will handle the designing process, while Russian Helicopters is due to focus on the production of the new vehicles.
In May 2015, Russian Helicopters and the Aviation Industry Corporation of China inked a framework cooperation agreement on the project to introduce an advanced heavy helicopter.
The document stipulates that the sides cooperate in all fields pertaining to the development and preparation for serial production of the Advanced Heavy Lift (AHL) helicopter.
The demand for this vehicle in China is expected to stand at more than 200 helicopters in the period until 2040.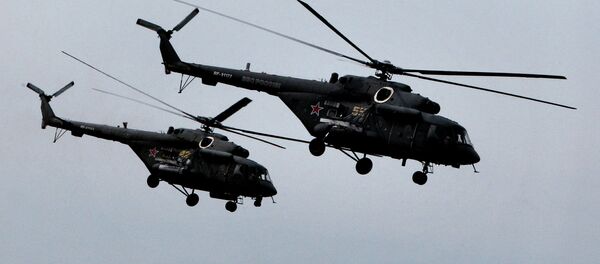 The all-weather AHL helicopter will specifically be adapted for round-the-clock service in countries with hot climates and in the highlands.
In May 2014, Russian Helicopters CEO Alexander Mikheev said that Russia and China may develop a new modified version of the Mi-26 Halo heavy-lift helicopter.
The Mi-26 Halo, a heavy transport helicopter with civilian and military applications, is the largest and most powerful helicopter ever to have gone into production.