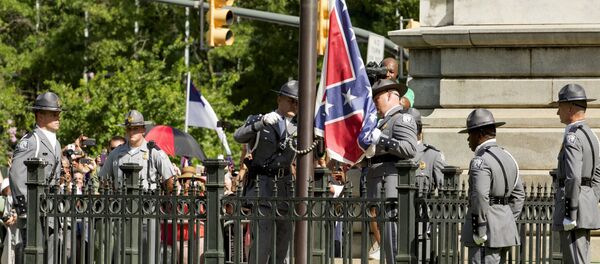 MOSCOW (Sputnik) — A Confederate flag that was flying at a historical display in Marion County's government complex in the US city of Ocala, Florida, was removed by a protester, local media reported on Saturday.
According to the Star-Banner local newspaper, the group of 26 activists were chanting "Keep the flag down" as the protester carried it away.
The controversy around the flag in Ocala started as the Marion County commissioners voted to put the flag back up Tuesday. It was temporarily removed following the shooting in Charleston, South Carolina on June 17, when a young white man, Dylann Roof, shot dead nine African-Americans in a historic black church.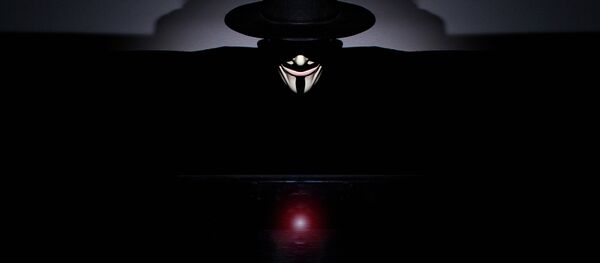 Roof was pictured in various photos with the Confederate flag. The car that he was arrested in after the shooting bore the Confederate icon.
On Friday, the flag was removed from the grounds of the South Carolina capitol building after the local House voted to lower it.
The Confederate States of America was an unrecognized confederation of slave states from the southern region of the United States, formed in 1861 in opposition to Abraham Lincoln's presidential platform that was against the expansion of slavery.