KIEV (Sputnik) — Earlier on Saturday, Ukrainian media reported that five Ukrainian law-enforcement officers and five civilians were injured in the shootout.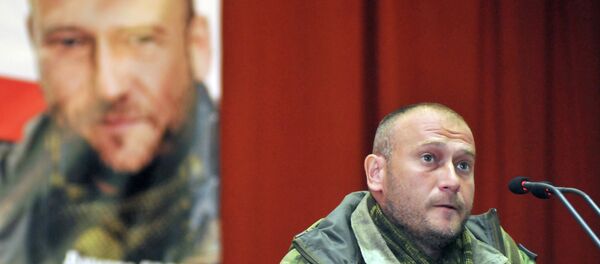 The Right Sector's representatives said two of the group's fighters were killed and four injured. According to the Right Sector, the local police opened fire on its members without warning. The group demands the immediate arrest of Ukrainian lawmaker Mykhailo Lanyo, who, they believe, is directly linked to the shootout, as well as all the police officers who took part in the incident or ordered it.
Ukraine's Prosecutor General has launched an investigation into the shootout, preliminary qualifying it as a terrorist attack.
Herashchenko came to his conclusion after having watched a video circulating in the Internet that depicts the cars belonging to the Right Sector militants. The video shows that the shooting started from the side of the Right Sector fighters.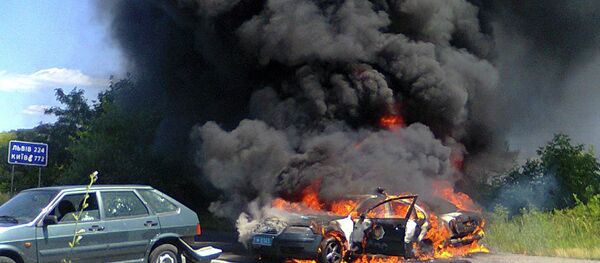 "After having watched this video I… had and impression that the clash between Lanyo's group and the armed men in a jeep with the 'Right Sector' insignia was choreographed in advance, outside Ukraine," Herashchenko said on Facebook, suggesting that "probably someone in Lubyanka and Kremlin will drink champagne today, watching at Ukrainians shooting at each other."
The Ukrainian official stressed the need to establish identities of all those involved in the incident and find out how they turned out "in the right place" at the time of the shootout.
The Right Sector paramilitary has played a major role in violent clashes with police, which resulted in the February 2014 coup.
In January 2015, the Russian Ministry of Justice added the Right Sector to its list of non-commercial organizations whose activity in Russia is prohibited.