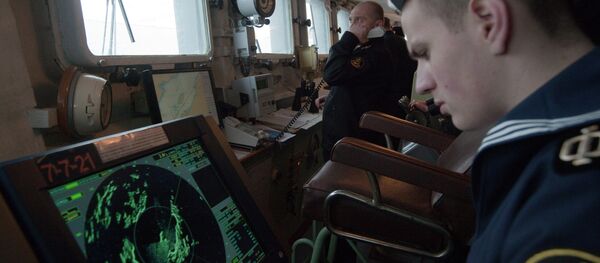 A joint exercise of Russian and Japanese border security forces will be held on July 22 in Aniva Bay near Russia's Sakhalin Island, the regional border security office of the Russian Federal Security Service (FSB) reported.
On July 21-24, the Echigo border patrol vessel of the Japanese maritime safety office will enter the Sakhalin port of Korsakov. The Russian side will be represented by the Palia and 825 patrol vessels, the Yuzhno-Sakhalinsk border guard ship, a patrol boat and an FSB helicopter.
"Russian and Japanese forces will practice arresting a simulated trespasser vessel, helping a sinking vessel and rescuing people out at sea," the report read.
The drills will be directed by Sergei Kudryashov, head of the FSB border security command in the Sakhalin Region, and Banno Kimiharu, chief of staff of the first command in the Japanese maritime security office.
After the drills end the Russian and Japanese ships will be open for visit for local residents at the port of Korsakov.