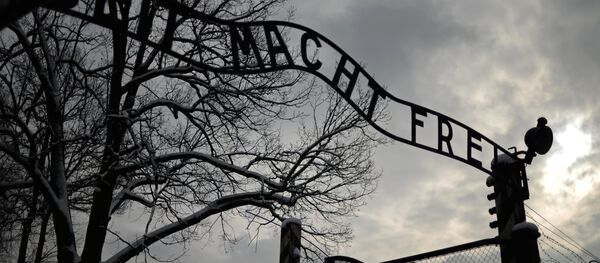 9 February 2015, 20:10 GMT
BERLIN (Sputnik) – A bookkeeper working in the Auschwitz concentration camp during World War II has been sentenced to four years in prison for his participation in the murder of 300,000 prisoners.
The court in Luneburg began hearings on Oscar Groening on April 21. Groening twice said that he acknowledges his moral guilt in the murders of the prisoners in Auschwitz.