WASHINGTON (Sputnik), Leandra Bernstein — If the United States chose to withdraw from the Intermediate Range Nuclear Forces (INF) Treaty, the United Kingdom would agree to base nuclear missiles in, former UK ambassador to Russia Sir Andrew Wood told Sputnik.
"If the United States decided… to place intermediate range nuclear forces in Europe, then would Britain refuse? The answer is no, we would not refuse," Wood said on Wednesday.
In June 2015, the British Foreign Office stated that they would consider hosting US nuclear cruise missiles to deter Russia. The statement followed reports from US officials of potential military responses to what they have alleged are Russian violations of the INF Treaty.
Russian officials, however, have claimed deploying US defense systems in Eastern Europe, violate the terms of the INF Treaty. Moreover, Russian officials have pointed out the United States and NATO continue to expand their influence and place heavy weapons and military forces along Russia's borders in direct contravention of promises made at the end of the Cold War.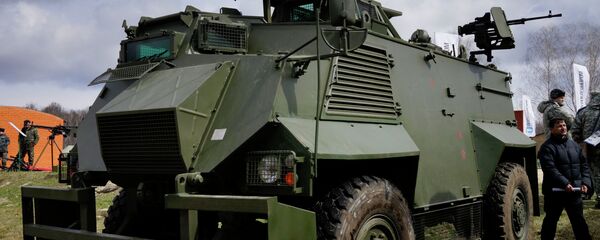 Wood explained that the UK would be willing to host the missiles "because we are a strong ally of the United States." He added further that the basing of medium range nuclear forces in the UK was merely hypothetical and "no one has made such a decision."
The United States and Russia signed onto the INF Treaty in 1987 to eliminate the threat of nuclear missiles capable of striking targets on the European continent.
In early June 2015, the US Joint Chiefs of Staff declassified a portion of a report examining weapons the United States could develop if freed from the constraints of the INF Treaty. Among the options was developing nuclear cruise missiles to be deployed to Europe.
Any US decision to deploy medium range cruise of ballistic missiles in Europe would require a US withdrawal from the INF Treaty.
Both the US and Russia have exchanged mutual allegations that the other side has acted in violation of the Cold War-era Treaty.