MOSCOW (Sputnik), Alexander Mosesov – Last year's crash of the Malaysia Airlines MH17 flight prompted the International Civil Aviation Organization (ICAO) to launch a database of conflict zones that pose flight risks, an ICAO spokesman told Sputnik on Friday.
The ICAO's conflict zone risk information repository went live in April following member state recommendations and task force proposals on risk mitigation.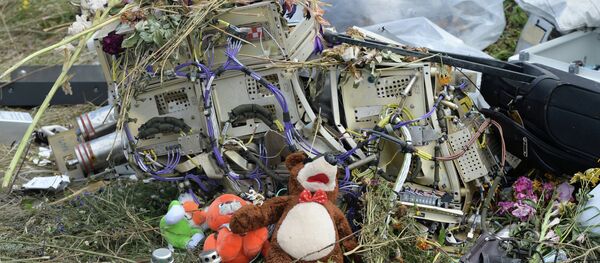 ICAO communications chief Anthony Philbin said that the repository was aimed at improving the existing means of information sharing among states and airlines.
"Pursuant to the downing of MH17… ICAO Member States decided that a new online repository should be hosted by our organization," Philbin told Sputnik.
Flight MH17 was en route to Kuala Lumpur from Amsterdam when it came down in southeastern Ukraine on July 17, 2014, killing all 298 people on board the aircraft, mostly Dutch citizens.
The Dutch Safety Board, tasked with investigating the circumstances surrounding the plane crash, is expected to issue a final report on the crash in October. According to a September 2014 preliminary report by the body, the Malaysian plane broke up in mid-air after being hit by multiple "high-energy" objects from outside the airframe.