The case is eerily similar to that of another alleged suicide in the same jailhouse in 2012.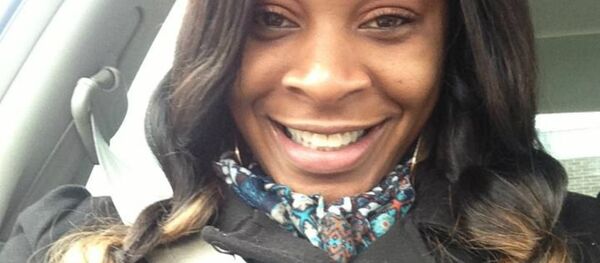 On Friday, 28-year-old Sandra Bland, a police accountability activist who had just moved to Texas to begin a new job, was was pulled over by a Texas police officer for failing to use her turn signal before changing lanes. 
On Monday, she was found dead, hanging in her jail cell.
The sheriff's office is maintaining that the woman committed suicide, but many, including her family, are categorically refusing this official story, especially after a witness' video of her arrest was released online.
"You just slammed my head into the ground. Do you not even care about that? I can't even hear!" Bland is heard saying in the video.
She also thanks the witness for filming. Bland herself had posted a video online earlier this year, in which she spoke on the importance of cameras in changing the world.
"Thank you for recording! Thank you! For a traffic signal, slammed me into the ground and everything!" Bland says to the witness' camera before she was taken to jail.
Bland was arrested for assaulting a police officer and held for three days on a $5,000 bond, but only $500 would have been needed for her release.  She had even contacted a bail bondsman to attempt to regain her freedom.
"I talked to her when she first went to jail," Joe Booker of Hempstead told the Daily Beast on Thursday. "I called her mother for her."
Waller County Sheriff Glenn Smith, who made the first public comments about Bland's in-custody death, was suspended for documented cases of racism in 2007 when he was chief of police in Hempstead. After serving his suspension, more complaints of racism came in, and Smith was fired as their chief of police.  He was subsequently hired in Waller County.
In 2012, another Waller County Jail inmate, James Harper Howell IV, 29, met a strikingly similar fate.  
Howell was also arrested for assaulting a police officer, the same charge as Bland's.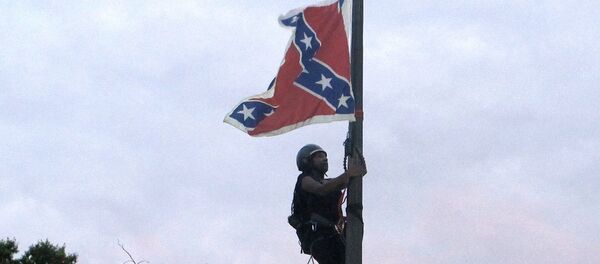 Like Bland, who had been roughed up by police during her arrest, Howell was seen with facial bruising in his mugshot.  
Howell was found hanging by a bed sheet that was tied to a ceiling vent in one of the day rooms in the jail.  Workers at the jail also reported there was no indication he may have been suicidal.
Bland, who had told her sister she feared her arm had been broken by the police, was an outspoken activist who made videos of her thoughts titled "Sandy Speaks." 
"What I need you guys to understand is that being a black person in America is very, very hard," Bland stated in a recent video regarding the Black Lives Matter movement.
In a video Bland recorded in January, she spoke on police brutality and stated, "I'm here to change the world."
The FBI is now coordinating with local police to investigate Bland's death.
On Friday, protesters marched through the streets of Hempstead to the steps of the Waller County Courthouse to demand justice.