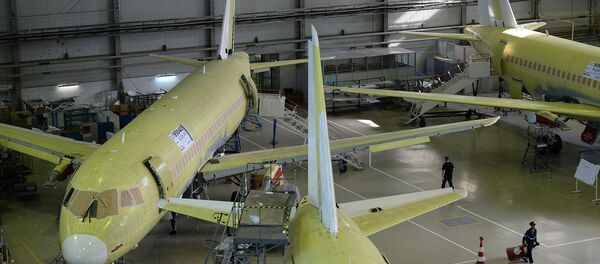 An expert with over 40 years' experience specializing in the trade of machine goods between Japan and Russia, Sugahara began his article by noting that the economic situation created inside Russia as a result of the sanctions war with the West has forced local companies to begin offering locally produced goods to replace imports. He noted that "these changes [in the consumer sector] are beneficial for the Russian economy, which previously depended very heavily on imports," adding his view that "President Putin has turned the crisis into an opportunity for development."
Moving on from consumer goods to the producer goods sector, Sugahara listed his observations and impressions following visits to various Russian factories and local industrial equipment exhibitions. 
Commenting on his visit to Moscow's Expocenter for the 'Equipment, Instruments and Tools for the Metalworking Industry' this past May, Sugahara noted that this year he observed a number of important changes, pointing out that while the number of foreign exhibitors has declined due to the sanctions environment, the total number of businesses participating actually grew, from 1,036 to 1,200, Russian companies taking the place of their foreign counterparts. Furthermore, the number of visitors to the exhibition grew by 30 percent, and the majority of potential clients took a specific interest in the Russian exhibitors. The expert observed that many customers came to the event with concrete projects in mind, buying equipment directly from the stands, and showing a particular interest in Russian production for its lower cost outlays and guaranteed delivery. "As a result, Russian pavilions at the exhibition were constantly overcrowded."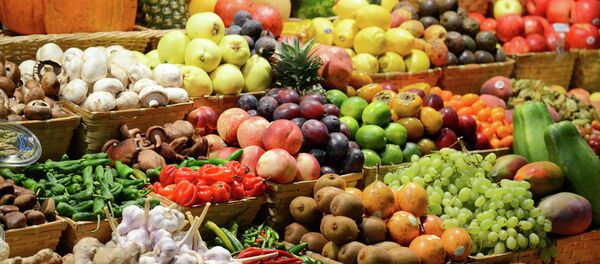 Turning from local observations to a broader picture, Sugahara noted that with foreign technologies now unavailable or becoming too expensive, "many Russian companies have entered the market again, with some enterprises uniting to begin the production of new equipment," replacing foreign technologies in the process. Moreover, according to the expert, Russian companies have seen a noticeable jump in the sphere of high technology, which will allow them to replace foreign products with designs which are qualitatively on a par with their foreign counterparts.
As far as impact of Western countries' politically imposed sanctions is concerned, Sugahara noted that while "Western sanctions have hit foreign companies and dealers, at the same time they have breathed new life into the Russian machine-building sector, which had previously tottered on the brink of collapse."
Commenting on his impressions from the InoProm-2015 industrial product exhibition, which took place in Yekaterinburg last week, Sugahara noted that the exhibition, whose theme this year was 'production efficiency', has "demonstrated that the sector is in step with the national course" of import substitution unveiled by the Russian government last year. The expert cited a speech made at the exhibition by Prime Minister Dmitri Medvedev, who noted that Russia has "a rich tradition" in of developing new industrial technologies, adding that Western politicians "will have a very hard time trying to plunge us into crisis" via sanctions. 
Stating that he usually pays little heed to the prime minister's speeches, Sugahara noted that Medvedev's words in Yekaterinburg left a "weighty" impression on him this time. If before critics had every right to criticize Russia for its role as a mere 'assembly plant' for foreign goods, Sugahara's observations over the past months have led him to conclude that "Russia's industrial traditions have truly begun to show a revival."
Sanctions Ineffective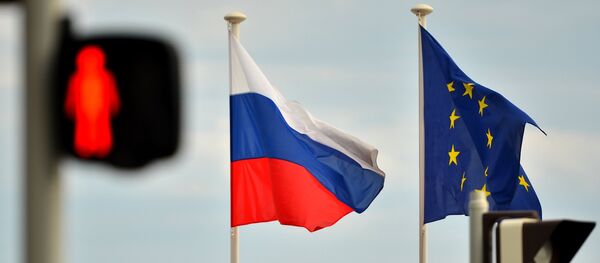 Noting that sanctions and effective government policy have helped put Russia on the course to industrial revival, Sugahara added that despite the politicized demands of Western governments, many Western firms have continued their cooperation with their Russian counterparts, demonstrating a prioritization of economic interests over political considerations. The expert recalled that while visiting one brand new plant, he saw a Siemens logo on the packaging label for the freshly imported components, which gave him the sense "that Russia and Germany continue to have a special relationship. Furthermore, the US has not forgotten about its own interests, and continues to export its high-tech products to Russia [as well]." 
Unfortunately, in his opinion, the same cannot be said for Japan, with poor relations forcing Russian producers in search of machine goods to turn to Taiwanese and South Korean companies. Sugahara concludes that "until Japanese officials and companies take serious steps [to improve relations] for the sake of Economic and technological cooperation with Russia, the political show being put on by Prime Minister Shinzo Abe will not bring any benefit to the Japanese economy."