MOSCOW (Sputnik), Svetlana Alexandrova — Tunisia may become a hub for Russian industries targeting Africa and the Middle East, Tunisian Ambassador to Russia Ali Goutali told Sputnik.
"We agreed to establish a strategic partnership encompassing industrial cooperation, joint ventures, investments, particularly Russian investments in Tunisia, and aiming at making Tunisia a hub for Russian industries covering the African continent and the Middle East," Goutali said.
The ambassador said Tunisia was considering establishing assembly lines for Sukhoi aircraft, Russian KAMAZ trucks and some automotive components.
"Russia has supported Tunisia in its democratic transition process and pledged to help us in our social and economic development. There were many exchanges of visits at all levels, including foreign ministers and our joint commission is held regularly," Goutali said.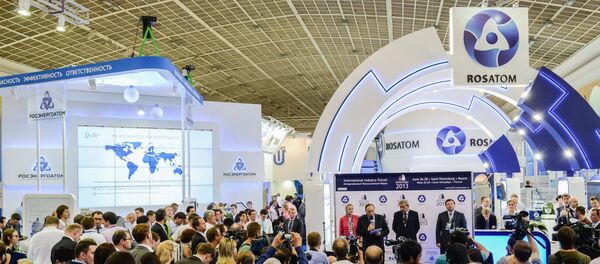 According to the diplomat, the volume of trade between the two countries does not reflect the true potential of bilateral cooperation.
Goutali pointed out that Russia's annual exports to Tunisia are currently worth about $1 billion, whereas Tunisia's exports to Russia amounted to only $30 million.
Also Goutali stated that Russia and Tunisia are preparing to sign an agreement on strategic partnership and cooperation. 
"We are already working on an agreement or declaration on strategic partnership and cooperation between the two countries that will be signed really soon. This will lift up our relations to another, strategic level," Goutali said.
He said the sides were currently preparing a joint commission meeting, due to take place in October in Moscow, which is regarded as a good opportunity to sign the agreement.
"We [are] also planning to have political consultations on the FM level," he said.
Russia and Tunisia have been developing ties in a number of spheres, including tourism, trade and culture.
According to the Russian Foreign Ministry, in 2013 bilateral trade between the two countries reached $680 million. Tunisia is a popular destination for Russian tourists. According to the ministry, some 300,000 Russian tourists visited the African country in 2013, a 20-percent increase on the previous year.
Tunisia is keen for Russia to share its expertise and technical support in counterterrorism.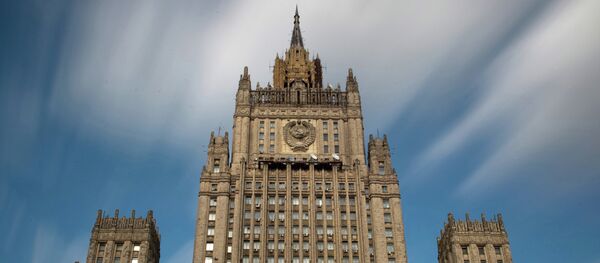 "We can rely on Russia in counterterrorism. After the recent terrorist attacks in Tunisia, we approached Russia and Russia expressed readiness to extend some technical support to our country… We can benefit from some technical expertise but also from high-tech equipment from Russia," Goutali said.
Earlier this year, Tunisia fell victim to two terrorist attacks. The first attack on the Tunis Bardo National Museum in March claimed the lives of 24 people. Almost 40 people were shot dead in the second attack on a tourist resort in the town of Sousse in June.
He said Tunisia was in need of expertise and equipment to fight terrorism and protect its borders from insurgents, crossing from neighboring countries.
"We appreciate the high level of expertise that Russia enjoys in the military field, sophisticated weapons that match our needs, particularly, to combat terrorism. We are sure that we will be closely cooperating with Russia in this area," Goutali said.
He said Tunisia had reopened its military bureau and was willing to establish military-technical cooperation with Moscow, with some Tunisian officers participating in training sessions in Russia.
At the moment, according to Goutali, the specific areas of military-technical cooperation between Russia and Tunisia are being determined.
Tunisia is counting on Russian assistance in the construction of a nuclear power plant (NPP) in light of the looming oil shortage, according to Tunisian Ambassador.
In early July, Goutali said that Russia and Tunisia planned to sign an agreement on nuclear energy cooperation during an intergovernmental commission session in October.
"Tunisia has plans to get Russian assistance in building a NPP in Tunisia. The location has been already identified," Goutali said, without specifying where exactly the plant will be located.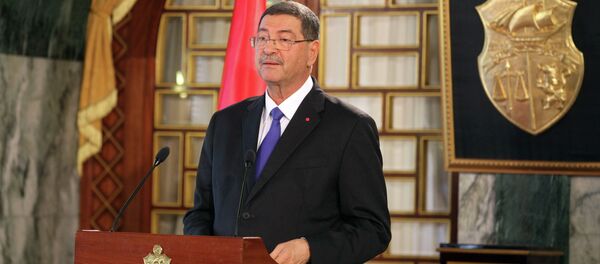 2 February 2015, 14:03 GMT
He said a special working group on the matter would be set up shortly.
"For us, cooperation with Russia in a nuclear field is very important and vital, as we want to embark immediately on this nuclear option since in 10-20 years we will be running short of oil," Goutali said.
On June 1, a Memorandum of Understanding for cooperation on the peaceful use of nuclear energy was signed by deputy director general of Russia's Rosatom state nuclear corporation, Nikolai Spassky, and Goutali. The document outlined the legal basis for assistance in the development of basic nuclear energy infrastructure in Tunisia.
"We are examining the possibility of using national currencies, the ruble and the dinar, for our transactions. We already discussed it with the Russian Ministry of Economic Development and the Central Bank," Goutali said.
The ambassador added that Russia and Tunisia had agreed to establish a working group to discuss the technical details of such a payment mechanism.
"If we solve the currency fluctuation problem, we would see an increase in Tunisian exports to Russia," Goutali said, noting that ruble instability was slowing down the expansion of trade between the countries.
The Russian ruble lost about half of its value against the dollar in late 2014, as the country's economy was hit by low oil prices and Western economic sanctions, imposed on Moscow for its alleged role in fueling an armed conflict in neighboring Ukraine.
The envoy said Tunisian companies were not familiar with the Russian market, as they traditionally traded with the European Union, and were only beginning to discover it.
Goutali said that now is a particularly good time for bilateral trade to expand as Russia has banned the import of foodstuffs from the European Union in response to the sanctions. The ambassador said that the Russian market could use large quantities of Tunisian fruit, vegetables, dairy, fish and olive oil, to replace products traditionally supplied by European suppliers.
Moscow is seeking to trade in national currencies with India, South Africa, Brazil, Argentina, Indonesia, Vietnam, Iran and Egypt in order to boost mutual trade and reduce exposure to the dollar. Such an agreement has already been reached with China.