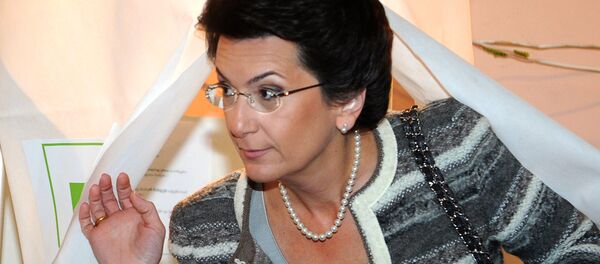 MOSCOW (Sputnik) — Kremlin spokesman Dmitry Peskov on Tuesday cast doubt on any statements made by current Odessa Governor Mikheil Saakashvili following his recent verbal attack on Russian President Vladimir Putin.
In an interview on Tuesday with the Independent, the former Georgian president accused Putin of being "obsessed with the idea of testing NATO," claiming he drew this conclusion from personal conversations with the Russian leader.
"I think you all know for sure to what extent you can trust Saakashvili's statements. It is a well-known fact, both in his country, where apparently he can no longer go, and in other countries, including Russia," Peskov told journalists, commenting on the recent interview.
Saakashvili, a fugitive from prosecution in his homeland of Georgia, was granted Ukrainian citizenship and appointed the governor of the Odessa Region in May.