MOSCOW (Sputnik), Anastasia Levchenko — On Monday, WikiLeaks released additional classified documents showing that NSA has been spying on the German Foreign Ministry well before the September 11, 2001, terrorist attacks.
"These disclosures have totally compromised the integrity of Germany's security relationship with the US. They have also exposed the utter ambivalence of the US to its claimed partnership with friendly nations," Davies told Sputnik.
Given the scale of US surveillance on foreign states, he suggested that only the United Kingdom seems to be immune to US infiltration.
"Only because the UK conducts much of America's international spying operations," he explained.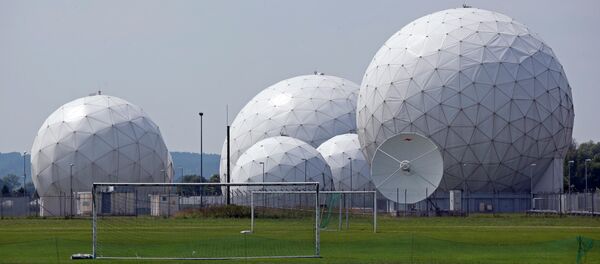 German Foreign Minister Frank-Walter Steinmeier and as many as 20 persons from the German Foreign Ministry have been targets of the NSA, according to WikiLeaks evidence.
The newly-published documents follow April 2015 revelations of Germany's intelligence service BND spying on residents in the European Union, including in Germany, at the behest of the NSA.
German Officials Aware of CIA Secret Tortures Must be Brought to Account
German officials who knew of but did not reveal CIA and NSA illegal secret torture practices in Europe must be brought to account after a proper investigation, Simon Davies told Sputnik.
"The revelations concerning complicity in torture are of the highest public concern. Germany's role in this continuing scandal brings disgrace on the nation and should be investigated as a matter of urgency by the parliament. Officials who have enabled this ugly process must be brought to account," Davies, who is also a founder of Privacy International, said.
According to documents released by WikiLeaks, German Foreign Minister Frank-Walter Steinmeier discussed with then-US Secretary of State Condoleezza Rice in 2005 information circulating in the European media about CIA flights across Germany to secret prisons in Western Europe used to torture terrorism suspects.
In December 2014, the US Senate released a report outlining the use of torture by the CIA following the September 11, 2001, attacks. The CIA practices included waterboarding, mock executions, sexual humiliation, forced rectal feeding and prolonged sleep deprivation.