Despite many people previously saying that Trump's candidacy was a joke and it wouldn't last long, Trump continues to get huge support from Republicans and Republican-leaning independents, BradCast said.
"Trump is now leading with 24 percent support. The next closest candidate is Scott Walker with 13 percent. This is a double-digit lead that Donald Trump now has in the Republican field," BradCast said, citing a Washington Post poll.
This is now essentially a three-person race between Trump, Walker and Jeb Bush (who has 12 percent support among Republicans). Meanwhile, Mike Huckabee, Marco Rubio and Rand Paul all sit below 10 percent.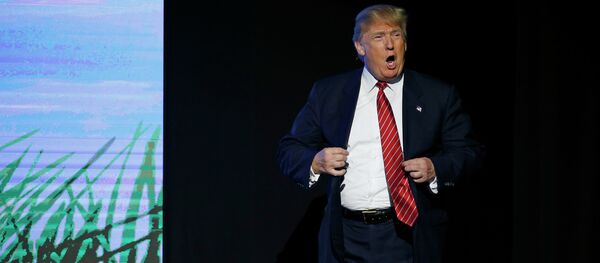 The only question that remains to be answered is for how long the Trump surge will last, especially after the controversial media typhoon spoke sharply about Sen. John McCain, questioning his war hero status.
"He was a war hero because he was captured," Trump said during the 2015 Family Leadership Summit in Iowa. "I like people who weren't captured."
Many say the outspoken presidential candidate went a little too far mocking Sen. McCain.
Regardless, for now Trump looks invincible and is certainly riding on a high horse.