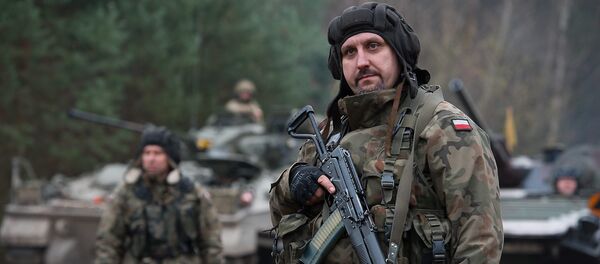 In June Ukraine's Defense Minister Stepan Poltorak said in June that Ukraine, Poland and Lithuania would sign a pertinent agreement in Kiev somewhere late this year or early next.
"During their visit to the Hetman Sagaidachny Military Academy in Lviv Polish Defense Minister Tomasz Siemoniak, Lithuanian Defense Minister  Juozas Olekas and Ukrainian Defense Minister Stepan Poltorak will discuss the detailed aspects of the functioning of the LitPolUkrBrig and its commanding officers," the Ukrainian Defense Ministry said in a statement Friday.
Also on Friday the three ministers will attend the Saber Guardian/Rapid Trident-2015 US-Ukrainian command staff exercise now ongoing at the Yavoriv range outside Lviv and slated to run until July 31.
The size of the unit is yet to be determined, but, according to preliminary reports, the  LitPolUkrBrig will consist of 545 Ukrainian troops, 3,000-3,800 Polish servicemen, and 150-350 soldiers from Lithuania.
The subunits forming the brigade will remain at their usual dislocation points in Lithuania, Poland, and Ukraine, and will only get together for exercises and military missions.