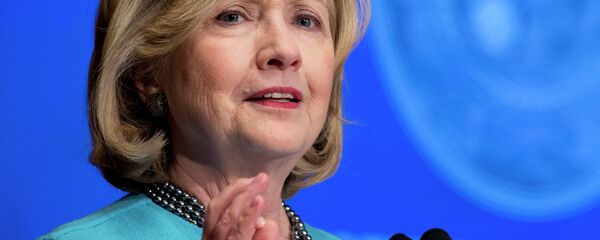 WASHINGTON (Sputnik) — In March 2015, Hillary Clinton and her team were accused of lack of transparency after The New York Times revealed she had used a personal e-mail address for official business during her tenure as Secretary of State.
On June 30, 2015, the State Department released 3,000 of Clinton's e-mails concerning the September 2012 terrorist attacks on the US diplomatic compound in Benghazi, Libya, in accordance with Freedom of Information Act requirements.
On Friday, The New York Times reported that two inspectors general have asked the Department of Justice to launch a criminal investigation into whether Clinton mishandled classified information by using her personal e-mail account for official business.
However, the Washington Examiner quoted Congressman Elijah Cummings as saying the State Department Inspector General told him he had not asked the Justice Department to launch a criminal investigation into Clinton's e-mail usage. Cummings is a member of the US House Select Committee on Benghazi.
"First, I want to say a word about what's in the news today and it's because there have been a lot of inaccuracies," Clinton stated. "We all have a responsibility to make this right, I have released 55,000 pages of e-mails, I have said repeatedly that I will answer questions before the House [Benghazi] Committee."
Clinton added that she would do her part "get the fact right" and be held accountable for her conduct by the American people.
A review of the some 55,000 pages of Clinton's e-mails found that at least one of the released e-mails contained classified information and a number of others were upgraded to "classified status", according to The New York Times.
Clinton had repeatedly stated that the e-mail account contained no classified information.