MOSCOW (Sputnik), Yulia Shamporova — The economic war against Russia, unleashed by the European Union under pressure from the United States has resulted in only immense losses for Europe, Mateusz Piskorski, head of the Polish party Zmiana, told Sputnik Tuesday.
"The authorities of the European countries are now following mostly the interests of the United States as a global player and they are forgetting about their own economic interests by waging a sanctions war, an economic war against Russia," Piskorski said.
Commenting on Russian President Vladimir Putin's recent claims that Europe should be less dependent on the United States and chart their own course, Piskorski said "it was strange that… Putin understood it better than most of the representatives of the European political establishment."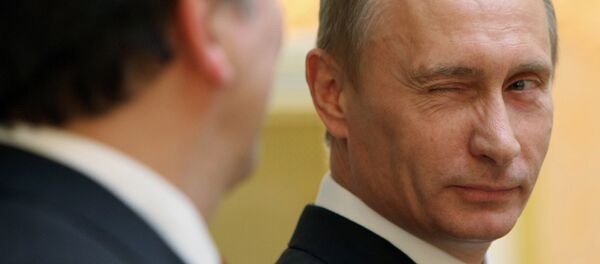 Following the reunification of Crimea with Russia in 2014 and the escalation of the Ukrainian crisis later that year, Russia's relations with the West deteriorated rapidly.
The United States, the European Union and their allies accused Moscow of violating Ukraine's territorial integrity and interfering with the country's internal affairs.
As a punitive measure, the West imposed several rounds of sanctions against Russia, targeting the country's economy, as well as certain individuals.
Russia has repeatedly denied the accusations, deeming the sanctions to be counterproductive and responding with its own ban on most food products from the countries that introduced the sanctions against it.