Despite 20 years of steady GDP growth, Africa's economies are still unable to find a path out of poverty; Ethiopia and Kenya, the countries recently visited by the US President, are the least successful among the region's states, Senior Fellow of the Brookings Institution John Page noted.
"On his fourth trip to Africa, President Obama celebrated a changing continent. A change that he did not see, however, was growing numbers of workers in jobs that pay good wages and offer some employment security," John Page underscored.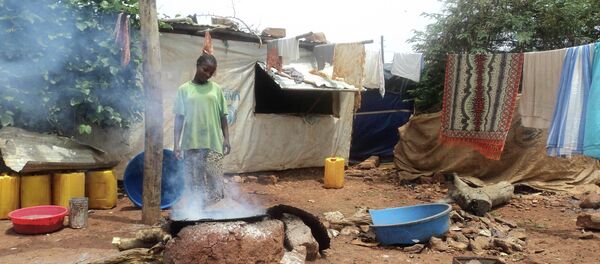 Citing an International Labor Organization report, the expert pointed out that over 80 percent of workers in sub-Saharan Africa were classified as "working poor" in 2011. Although these workers are engaged in full-time employment they are still below the poverty line, Page noted, adding that "not coincidentally", about 80 percent of African workers are involved in either agriculture or services.
"Whether from the perspective of job creation, poverty reduction, or the capacity to sustain economic growth outside of natural resources, this failure to industrialize is cause for concern, and it ought to have made it into President Obama's briefing book," the expert emphasized, bemoaning the fact that Barack Obama has evidently turned a blind eye to the problem.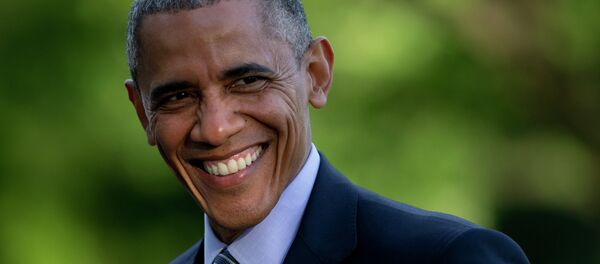 According to Page, Washington failed to address the "fundamental constraints" to Africa's industrial development, namely its poor infrastructure and low quality of education. US President Obama remains silent about the slow implementation of Power Africa — a public-private US project designed to make electricity available across the continent — as well as about the failure to extend the African Growth and Opportunity Act (AGOA) to most agricultural products.
The AGOA initiative has been viewed as a key stimulus for the region's economies, and is aimed at bolstering US-African trade and providing African goods with duty-free access to the United States.
Remarkably, at the same time, China is boosting its cooperation with Africa's economies, Yun Sun, a Nonresident Fellow at the Brookings Institution, underscores.
"China has consistently doubled its financing commitment to Africa during the past three FOCAC [Forum on China-Africa Cooperation] meetings — from $5 billion in 2006 to $10 billion in 2009 and $20 billion in 2012. Half of the $20 billion committed in 2012 had been disbursed by the end of 2013, leading to China increasing the credit line by another $10 billion in 2014," Yun Sun noted, stressing that Beijing is likely to announce another "impressive line of loans" to Africa soon.
Although the credit line is relatively small, China is consistently beefing up its presence in Africa, pledging to invest more into the region's infrastructure development — Africa's key issue.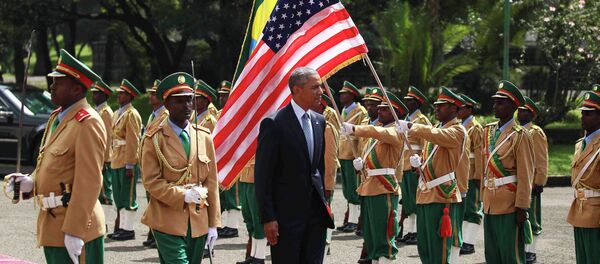 Back in May, 2014, Chinese Premier Li Keqiang promoted the "461 framework" on Sino-African economic cooperation and the "three networks" (a high-speed rail network, a highway network and a regional aviation network), Yun Sun underscored.
According to the expert, the upcoming 6th FOCAC meeting will likely see new China-led projects aimed at Africa's agricultural development, industrialization, training, job creation and technology transfers.
Meanwhile, another Brookings' Nonresident Fellow, Witney Schneidman, underscores that in contrast with the United States, China is increasing bilateral trade with Africa's economies, leaving Washington behind.
"In 2009, China overtook the US as Africa's largest trading partner. Two-way trade between China and Africa was $210 billion in 2013, and there are no signs that the commercial engagement is slowing," Schneidman stressed.
The expert admits that Washington is unlikely to outpace China as Africa's largest trading partner in the nearest future, therefore the United States should convince Beijing that "trilateral cooperation" between China, the United States and Africa may be more profitable for the partners than "fierce competition."
Regardless of the fact that the Obama administration has sufficient economic leverage and resources to bolster the development of the African continent, China is taking advantage of Washington's sluggishness.