MOSCOW (Sputnik) — Russia and Italy can reestablish the bilateral relations that existed before the imposition of Western economic sanctions on Moscow, the head of the Italian Confederation of Farmers (CIA) said Tuesday.
"We believe that the friendly relations and business partnership will help us overcome the difficulties of returning to the Russian market," Dino Scanavino said at a press conference at the Rossiya Segodnya International Information Agency.
According to him, existing business relations between the two countries are generally favorable, as Russian entrepreneurs are actively assisting their Italian colleagues in recovering losses.
"The Russian importers have purchased a lot of assets of the Italian agricultural sector. Russia's businessmen are also investing in the Italian agricultural industry, helping us to reimburse those losses, this damage that we have incurred over the past year and a half because of the pause in our trade relations," Scanavino emphasized.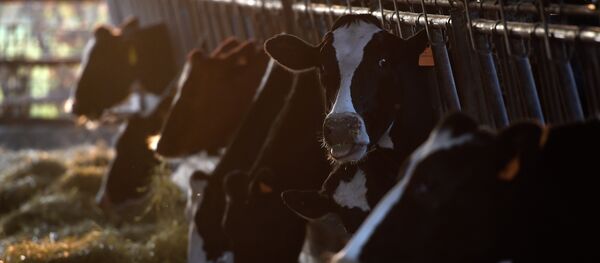 Relations between Russia and the European Union went downhill in 2014, when Brussels joined Washington in accusing Moscow of fueling the Ukrainian crisis, and imposed economic sanctions.
Moscow retaliated with a one-year embargo on certain food imports from the European Union.
The farmers union head estimated that Italian companies lost about 1.2 billion euros (about $1.3 billion) due to Russia's food embargo.
In June, the Russian government announced a one-year extension of a ban on certain food products from countries that imposed sanctions against Russia.
The list of banned products includes meat, poultry, fish, seafood, dairy products, fruit and vegetables.