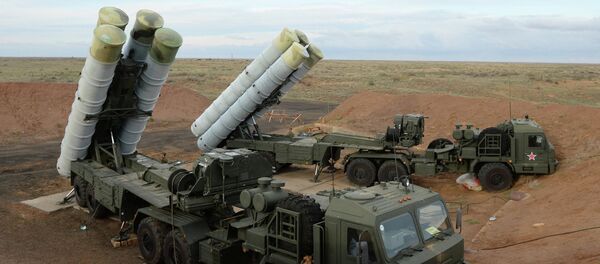 MOSCOW (Sputnik) – S-400 Triumf missile defense systems have entered service in the Russian Armed Forces on the Kamchatka Peninsula, the head of the Defense Ministry's press service for the Eastern Military District said Friday.
"The S-300 missile defense systems that were deployed earlier reliably defended the airspace for over a quarter of a century. The capabilities of the new technology will allow for the detection of air targets at more than 600 kilometers away and are several times better than the military efficiency of anti-air defense of foreign states," Roman Martov said.
The S-400 Triumf (SA-21 Growler) is a Russia's next-generation anti-aircraft weapon system, carrying three different types of missiles capable of destroying aerial targets at short-to-extremely long range.
Russia is now undergoing a $325-billion rearmament program in order to achieve a 70-percent modernization of its military's weaponry by 2020.