The same jury convicted Holmes of 24 counts of first-degree murder and 140 counts of attempted murder last month, after rejecting Holmes' insanity defense.
After conviction, jurors had to decide whether Holmes would face capital punishment or life in prison. The nine women and three men had to unanimously agree in order for him to receive the death penalty.
Holmes was convicted for the massacre at a midnight screening of "The Dark Knight Rises" in Aurora, Colorado, in 2012. The shooting left 12 dead and 70 injured.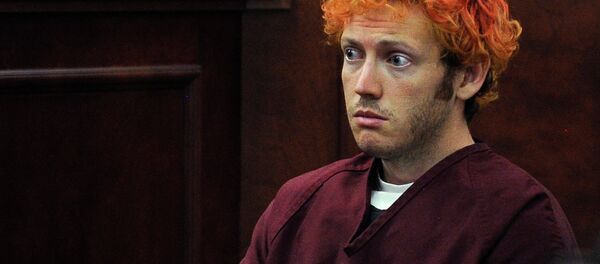 In addition to the shooting, Holmes had also booby-trapped his apartment with explosives, but those were defused by bomb squad before causing any damage.
"For James Egan Holmes, justice is death," Arapahoe County District Attorney George Brauchler told the jury during the trial's penalty phase.
Defense attorneys had argued that Holmes suffered from schizophrenia, with Tamara Brady saying "The death of a seriously mentally ill man is not justice."
During deliberations on Friday, jurors were shown a graphic, 45 minute video of the crime scene. While defense attorneys objected, Judge Carlos Samour Jr. allowed the viewing, but told jurors not to let it influence their decision.