MOSCOW (Sputnik) — Omar was not seen in public for nearly 14 years, however, his death was only officially announced on Saturday.
The New York Times said on Friday that every major player in the Afghan war – the Afghan government, the Taliban, the United States and Pakistan — could have been aware of the Taliban leader's death, but it was kept secret as each side benefited from it.
The Taliban continued to publish statements from Omar long after his death. In the last of such statements, the group's leader seemed open to the idea of peace negotiations, the newspaper said.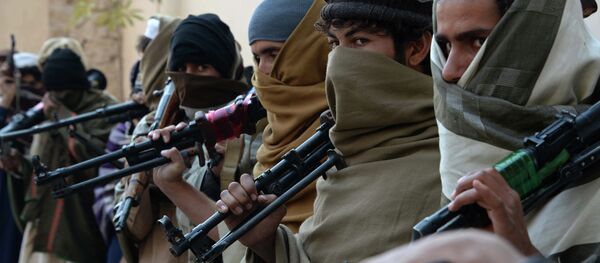 The Taliban did not want to admit the death of its leader due to the fact that his name united many militant groups in Afghanistan, whereas the other stakeholders in the conflict benefited from the political views expressed on Omar's behalf, according to The New York Times.
Security in Afghanistan has become fragile following the withdrawal of NATO forces in December 2014 and an ensuing spring offensive by militants, including the Taliban and the Islamic State.
A series of attacks across the country have claimed the lives of several hundreds of people in 2015. On July 7, peace talks between the Taliban and the Afghan government began in Pakistan. The second round of negotiations, scheduled for July 31, has been suspended in view of the news of Omar's death.