"If you send monetary stability and prices into a freefall and open the door to financial destabilization then it means that you are leading the Ukrainian economy to its worst crisis in 24 years," Viktor Yushchenko told 112.ua news agency.
He said that the conflict in Donbass had nothing to do with the economic collapse and that the war in eastern Ukraine could not be ended within the framework of the Minsk and Normandy accords.
"I have great doubts about the Normandy format…where Germany is an observer, Russia is an observer and Ukraine is a party to the conflict… This format can't resolve anything, because the other side in the conflict is not there. The aggressor's chair is empty, just like the mediator's – they are all observers, that's all," Yushchenko noted.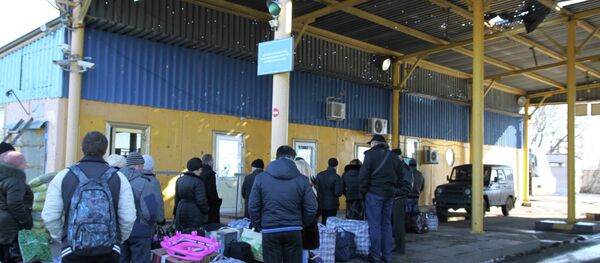 Kiev and the West accuse Russia of participating in Ukraine's internal conflict, a claim Moscow has repeatedly denied as groundless.
He was equally critical of the Minsk accords where Russia and the OSCE act as observers while Ukraine, represented by ex-President Leonid Kuchma, and DPR leader Alexander Zakharchenko are negotiating sides.
"The initiators of the Minsk format wanted to say that since this is a strictly Ukrainian conflict, Kiev should be negotiating with Zakharchenko as the main aggressor, but the aggressor here is Russia, not Zakharchenko," Viktor Yushchenko claimed.
The Ukrainian authorities, along with the US and the EU, accuse Russia of meddling in Ukraine's internal affairs.
Russia denies the charge insisting that it is in no way involved in the conflict in Donbass and seeks a peaceful end to the political and economic crisis in Ukraine.