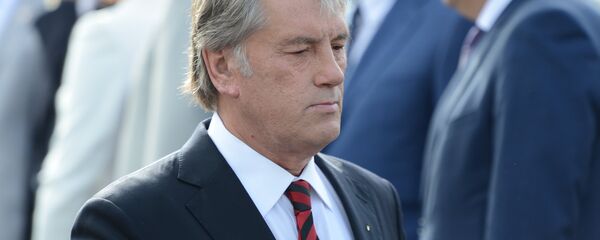 The European Union is doing nothing to prevent this catastrophe happening in Ukraine, Günter Verheugen, who served as European Commissioner for Enterprise and Industry, wrote in an article, carried by the newspaper Süddeutsche Zeitung.
"Ukraine is teetering on the brink of bankruptcy, the economy is in a tailspin and unemployment is going through the roof. Chances of a rebound are next to nil because who is going to invest anything in a situation like this?" Günter Verheugen wrote.
"Public disenchantment and anger over the political situation that has not changed since the Maidan revolution are growing, the popularity of the government and the president are down and the ultranationalists are sowing hatred and provoking unrest," Verheugen continued.
He also warned that with the advent of the winter season the crisis will become even more hard-hitting with power outages and heating problems all leading up to a serious social and political crisis.
Günter Verheugen blamed the EU for rushing its association agreement with Ukraine and putting forward a set of potentially explosive demands, such as an end to Ukraine's traditional gas pricing policy that subsidizes gas and heating for all households.
"The European Union should wake up to the prospect of a humanitarian catastrophe flaring up in Ukraine  and start talking about the upcoming winter, also with Russia," the ex-European Commissioner wrote in conclusion.