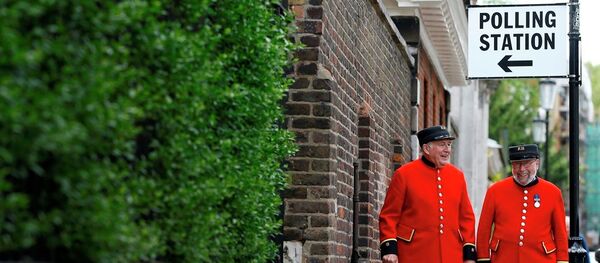 MOSCOW (Sputnik), Yulia Shamporova
–
The western mainstream media provides biased coverage of the Ukrainian crisis, manipulating public opinion, Member of the European Parliament Jean-Luc Schaffhauser told Sputnik on Wednesday.
"In the case of Ukraine, the [Western] media don't want to understand the history of the country. The strategies of power and the real stakes are hidden by the media and it manipulate public opinions like it was the case in the Colour Revolutions," Schaffhauser said.
According to the lawmaker, the pattern could be traced in every major US foreign political interference of the past years.
"We saw this type of poisoning [with the US influence] in Belgrade with a false mass execution plan that lead to bombings, in Syria with false chemical weapons, in Iraq with imaginary mass destruction weapons," Schaffhauser said.
The conflict in the Ukraine's east has killed more than 6,800 people since it broke out in April 2014, according to the most recent UN estimates.
The United States and its allies have been accusing Russia of assisting anti-Kiev militias in Ukraine's Donbas region, a claim that was extensively covered by the Western media.
Russia has repeatedly dismissed the accusations, stressing it is not a party to the Ukrainian conflict.
The European Union carries out a policy of double standards when it concerns the rights of minorities in Ukraine, Jean-Luc Schaffhauser said.
"The European Union always speaks about the minorities' rights but in one way, which could be seen as double standards policy. For example, the organisation stands for the Crimean Tatars, but ignores the rights for culture and native language for the population of the East of Ukraine," Schaffhauser said.
EU members have been accusing Moscow of violating rights of the Crimean Tatars since the peninsula's population decided to rejoin Russia in a referendum in March 2014.
On August 4, Deputy Prime Minister of Crimea Ruslan Balbek said that the majority of up to 800 Crimean Tatars, who left Crimea after the referendum, have returned to their homes and now seek Russian citizenship.
In April 2014, Ukraine launched a military operation to suppress the pro-independence movement in the predominantly Russian-speaking southeast.