What makes the S-400 so special is its intelligent radar, which can "see"  just about everything both in the air and on the ground, and can easily discern even a tiny aircraft from, say, a truck moving on the ground.
"Even if a plane is flying low and with the same speed as a vehicle moving on the ground, the radar will show it on the screen," the officers told Zvezda TV on Thursday.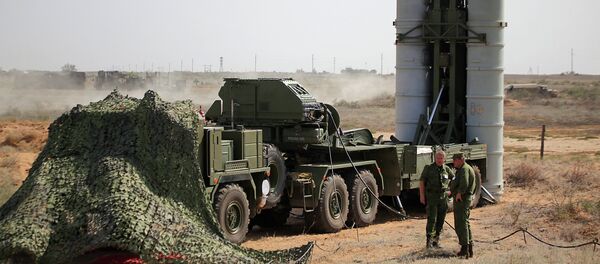 They also said that with the S-400 guarding the skies, no incident like Mathias Rust's landing his Cessna plane on Red Square in 1987 is possible because the system will immediately track down any potential violation of the Russian airspace.
"For the S-400 there is no such thing as "stealth" aircraft, the system will see it and will shoot it down," an S-400 battery commander told Zvezda TV.
The S-400 Triumph new-generation medium and long-range anti-aircraft missile system was designed to shoot down all existing and future aerial and space attacks, from spy planes to tactical and strategic bombers to ballistic missiles.
Each S-400 can simultaneously engage up to 36 targets with up 72 missiles ready to fly at a moment's notice.
The S-400 uses three different missiles to cover its entire performance envelope. These are the extremely long range 40N6, long range 48N6 and medium range 9M96 missiles.
The system was officially brought into service in 2007.