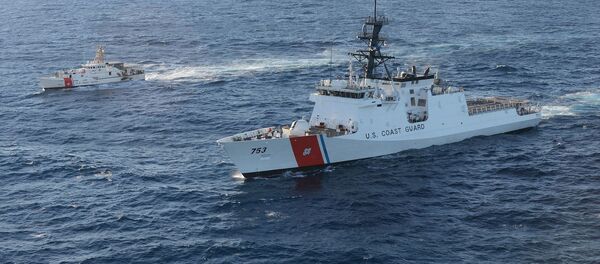 The tunnel is 150 feet long and begins at a house in Mexicali, Mexico, and ends under water in the All-American Canal near Calexico, California.
The smugglers would use a trolley system in Mexico to send the drugs through and a smuggler in the US would dive in to retrieve the packages from the opening in the canal that is typically left hidden behind rocks.
"Drug smugglers will try anything to move their product — even scuba diving in an underwater tunnel," US Attorney Laura Duffy said in a statement. "The ingenuity of the smugglers is matched only by our determination to thwart it."
The man arrested, Evelio Padilla, 28, is a Honduran national who had moved to Mexicali and agreed to help human beings cross the border.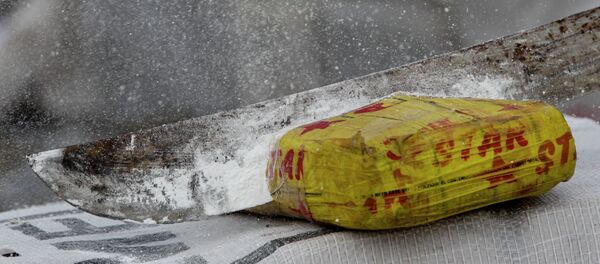 11 August 2015, 04:03 GMT
Court documents claim that Padilla was paid $7,000 to help three people get into the US. Once he himself crossed the border himself however, he says he was forced to move drugs instead.
Padilla appeared in a San Diego courtroom on Wednesday and pleaded guilty to a single count of possession of drugs with intent to distribute.  The charge carries a maximum of 20 years in prison.
His sentencing is set to take place in December.
Border Patrol has not announced whether or not they know who built the tunnel, or if they expect to make any more arrests.