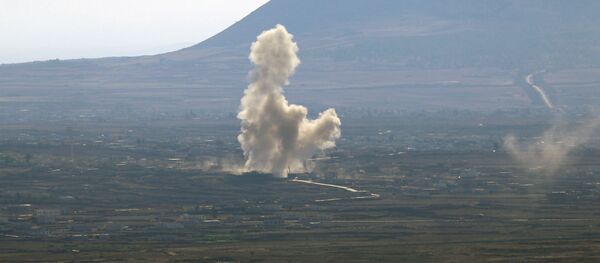 20 August 2015, 21:10 GMT
The Israeli fighter jet was targeted over the city of Al-Quneitra on Friday, Iran's Fars news agency reported on Saturday.
Israel regularly violates the Syrian airspace and launches missile attacks against the country.
On Friday, the Israeli Air Force resumed airstrikes on Western Syria, targeting a government army base at Khan Al-Sheih in Damascus province and another in the al-Quneitra province after a six-hour halt in attacks that followed their multiple air raids over the Golan Heights.
Both Syrian army installations have been under siege by the al-Qaeda-linked group of al-Nusra Front and their allies from Ajnad al-Sham and Jeish al-Islam groups.