BEIRUT (Sputnik) — Syria's trust to Russia remains high, as Moscow has proved its firm position in supporting Damascus during the military conflict, Syrian President Bashar Assad said.
"Our trust to Russia is high, it has proved during this crisis that it is fair and transparent in our relations," Assad said in an interview with the Lebanese Al-Manar television channel aired on Tuesday.
Assad said that Russia did not prevent the Syrians from engaging in dialogue with each other. According to the Syrian president, any positive results in the country can be achieved only by means of the intra-Syrian dialogue.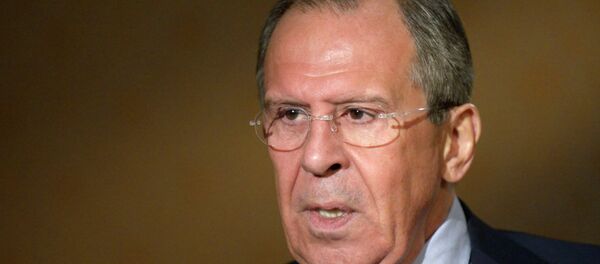 11 August 2015, 11:07 GMT
Syria has been engulfed in a civil war since 2011. The country's government is fighting a number of rebel groups as well as radical militant organizations, including the Nusra Front and ISIL terrorist group.
Russia has been engaged in international efforts to find a political solution to the ongoing conflict in Syria, as well as providing humanitarian aid to the people of the conflict-torn country.
Moscow hosted two rounds of talks between the Syrian opposition and government authorities, and expressed its willingness to host a third round of negotiations, although a date was not set.