"Using the air-based Nasr missile by the Army and the Islamic Revolution Guards Corps (IRGC) the Air Forces will remarkably increase their operational and tactical power," he said.
As the Nasr missile is equipped with a high-precision radar allowing it to trace and intercept targets, it doesn't need any backup and the fighter jet can leave the danger zone immediately.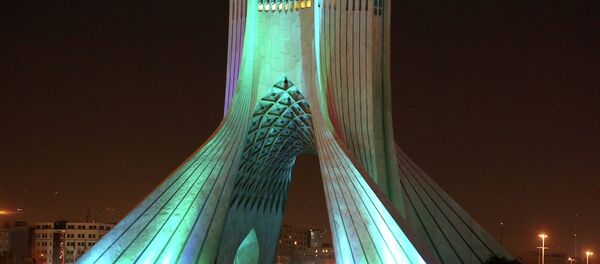 23 August 2015, 17:55 GMT
Noting that the Nasr missile can be mounted on various types of fighter jets, the minister announced Iran's future plan to equip its home-made drones with the air-based missile.
Since March, the Iranian defense ministry has started the mass-delivery of different ballistic missiles, including the Qadr, Qiam, Fateh 110 and Khalij-e Fars missiles, as well as the Mersad air defense system to the IRGC and Khatam ol-Anbia Air Defense Base.
"These missiles can strike and destroy enemy targets with a high-precision capability and provide for a wide range of the Armed Forces' needs to missiles with different ranges," Dehqan said during the inaugural ceremony.
In recent years, Iran has made great progress in the defense sector and has become self-sufficient in essential military hardware and defense systems. The country has repeatedly made it clear that its military might is based on the state's defense and that it poses no threat to other countries.