OBRUK (Sputnik) – Qatar and Turkey are to blame for forcing political Islam on Libya, the prime minister of the internationally recognized Libyan government, Abdullah Thani, told Sputnik.
"There are states wishing to impose political Islam on us. Turkey and Qatar, for example, are attempting to impose it on Libya despite the people's rejection," Thani said.
That rejection was exemplified in the recent parliamentary elections, the prime minister added.
Thani acknowledged the willingness to cooperate with activists of political Islam as an integral part of the political landscape in the country.
"However, partnership does not imply hegemony, and not only in Libya. Qatar and Turkey have that experience in Egypt, where they strongly support the Muslim Brotherhood," Thani stressed.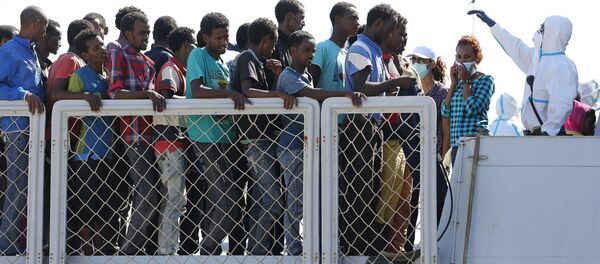 26 August 2015, 16:19 GMT
The internationally recognized Libyan government seeks international airstrikes targeting the Islamic State (IS) extremist group, not against political rivals, Prime Minister Abdullah Thani continued in an interview with Sputnik.
The Arab League pledged military assistance during an extraordinary session requested by the internationally-recognized Tobruk-based government last week. The association ruled out targeted anti-IS airstrikes over Libyan territory.
"We asked for airstrikes on IS, not on our political rivals," Thani clarified.
The prime minister argued for surgical strikes in coordination with the Libyan army because "all parties agree that IS must be stopped."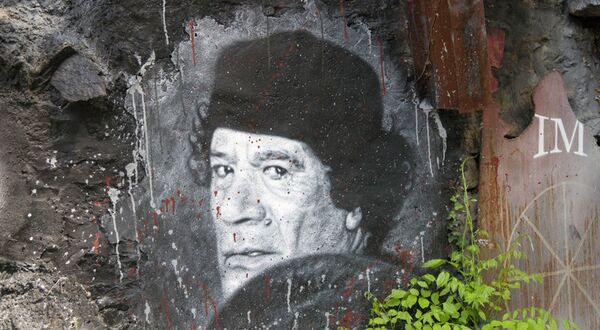 19 August 2015, 14:15 GMT
The northeast port city of Tobruk government's call for help came as Islamic State gained control over the northern Libyan city of Sirte, killing up to 200 people in mid-August.
Libya is in need of arms to fight militants and does not consider foreign military assistance to be an encroachment on the sovereignty of the country, according to Abdullah Thani.
"We need weapons and ammunition… But we do not believe military assistance is akin to foreign interference," Thani argued.
The prime minister said that a lack of weapons and an abundance of people willing to take up arms "creates an imbalance."
"The international community helped us overthrow the [Gaddafi] regime, but did not help in building a new state," Thani explained to Sputnik.
Libya has been in a state of civil war since the overthrow of longtime leader Muammar Gaddafi in 2011 and is now split into two rival governments. The Tobruk-based government led by Thani is recognized internationally. The country's capital of Tripoli and adjacent western areas are controlled by self-proclaimed authorities.
On Wednesday,the UN envoy to Libya, Bernadino Leon, told the UN Security Council the rival Libyan authorities were in the "final stages" of forming a national unity government.