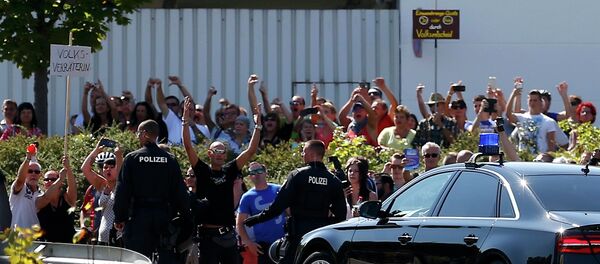 28 August 2015, 11:04 GMT
MOSCOW (Sputnik), Daria Chernyshova — The root of the recent anti-refugee protests and attacks in Germany lies in the problem the country has with racism, which is growing now as more asylum-seekers come to the country, a spokesman for the Nazifrei movement told Sputnik Friday.
"I think Germany has a problem with racism. Actually at the moment it is growing, the movement against refugees is growing, especially here in Saxony," Henning Obenf said.
On Friday, the Nazifrei movement is holding a refugee-welcoming festival in the city of Heidenau, which was the scene of anti-migrant protests over the weekend.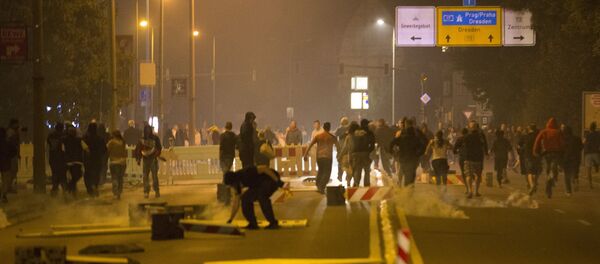 28 August 2015, 06:08 GMT
"Here in Saxony there is a wrong meaning of tolerance against racism and right-wing opportunities," Obenf said at the welcoming festival.
German Chancellor Angela Merkel visited the new refugee center in Heidenau on Thursday, where she said there is "no tolerance" for hatred.
Germany is one of several European countries reeling from the ongoing migrant crisis, as hundreds of thousands of people flee their homelands in the Middle East and North and Sub-Saharan Africa in the hope of finding refuge in the European Union.
Amid the massive refugee influx, the country is witnessing a wave of anti-immigration protests.